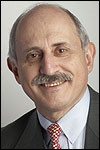 As a semi-active long-term investor of over 30 years I thought I knew it all. Little did I know. After retiring from the high-tech business I joined the StockBee group of investors last year and I started to learn the "art" of Swing Trading from one of the top performers there is and the team of virtual friends on this site. Easygurus' commitment to the education of this trade is second to none and his enthusiasm is viral. In less than a year time I have substantially improved my trading skills and my portfolio performance.
Matti Jaffe
Austin, TX
Learn proven methods to trade successfully in this tough market:
Finding setups
when to enter
when to exit
Join a thriving community of people very serious about making money from trading.